Cultural Anchors and Redevelopment; analysis prepared by Ms Nicklus Trustee Bergen Museum.
Click link to read Prospectus.
Bergen Museum's Mural created by Stefan Knapp; once hung in Paramus on route 4.
Dot Nicklus; Over 25 years brokerage experience licensed NJ State Broker, NJ Licensed Real Estate Instructor and lecturer. directs the 1st Property Services team. Nicklus holds a MSM (Master's Degree in Business Management), Licensed and Bonded Public Adjuster, IREM ARM Graduate of Real Estate Institute, Trusted Advisor HAMP/HAFA Department of Treasury Programs.
Certified in the Equator short sale REO platform and a Department of Treasury MHA Trusted Advisor, Nicklus helps those property owners with an orderly transition out from their underwater mortgages.
Licensed Public Adjuster advocating for property owners when they experience property damage..
A graduate, REALTOR® Institute (GRI), Licensed Real Estate Instructor earned by less than 2% of Realtors .She is a past member NJ Board of Realtors Commercial Investment Division, Past Board Member of the American Society of Appraisers. and Appraisal Institute member. Nicklus severed as President of Manhattan Club of Business and Professional Women, and United Nations ECOSOC NGO for International Federation of Business and Professional Women.
Certified Real Estate Auctioneer, "colonel" with more than 20 years of industry experience brining buyer to seller together through competitive bid.
Nicklus experienced the ravages of Super Storm Sandy and is keenly aware of pitfalls trying to manage an insurance claim without the help of an advocate - the licensed pubic adjuster. Our team provides the expertize in documenting damage to provide effective claim reporting, to maximizing payouts to bring back property to its pre-loss condition. Low ball claims may qualify to be reopened. Only an attorney or licensed public adjuster can reopen a claim.


The Auction method is an accelerated selling process, an asset management tool, Divorce, Tax Lien Foreclosures, business dissolutions, acquisitions, fast settlements or just to accelerate a sale. The Market Sets the Price in an open negotiation via oral open out-cry. Open out-cry is the ultimate for fair settlement since all bids are out in the open where all bidders/buyers know what the other are truly offering. In NJ the Contract terms are set by the Seller's attorney and reviewed by buyer prior to the sale. Held on-site, in a caravan, multi-property ballroom, silent and dual bid auctions. Dual Bid method is used in that sealed bids are submitted, the owner then can either accept the best bid or send the bids to an Open Outcry auction as their attorney may advise.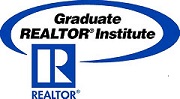 Real Estate is handled by Dorothy Nicklus, Broker, 1st Property Services and Brokerage, 133 Bloomfield Avenue, Verona, NJ 1-800-251-0746, 201-679-5700. IREM ARM, instructor and Graduate, REALTOR® Institute (GRI) mark of real estate professionals committed to provide a high level of professional service.
My inspiration derives in part from Milton Friedman.

Recommend reading. Capitalism and Freedom, MILTON FRIEDMAN.
"How can we benefit from the promise of government while avoiding the threat it poses to individual freedom? In this classic book, Milton Friedman provides the definitive statement of his immensely influential economic philosophy in which competitive capitalism serves as both a device for achieving economic freedom and a necessary condition for political freedom. The result is an accessible text that has sold well over half a million copies in English, has been translated into eighteen languages, and shows every sign of becoming more and more influential as time goes on"
Source; inside book dust jacket.